In Memory of Alaska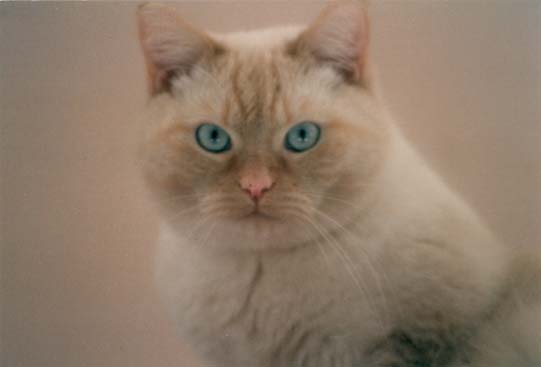 Alaska from atop the china cupboard (taken with telephoto lens from floor level.)
He looks tan here because of the lighting - he was actually white with orange points.
Relaxing in his favorite position. Look at that tail.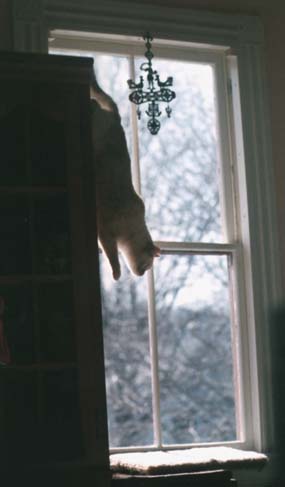 Jumping down from cupboard...those are BIG windows. Alaska was a big boy.